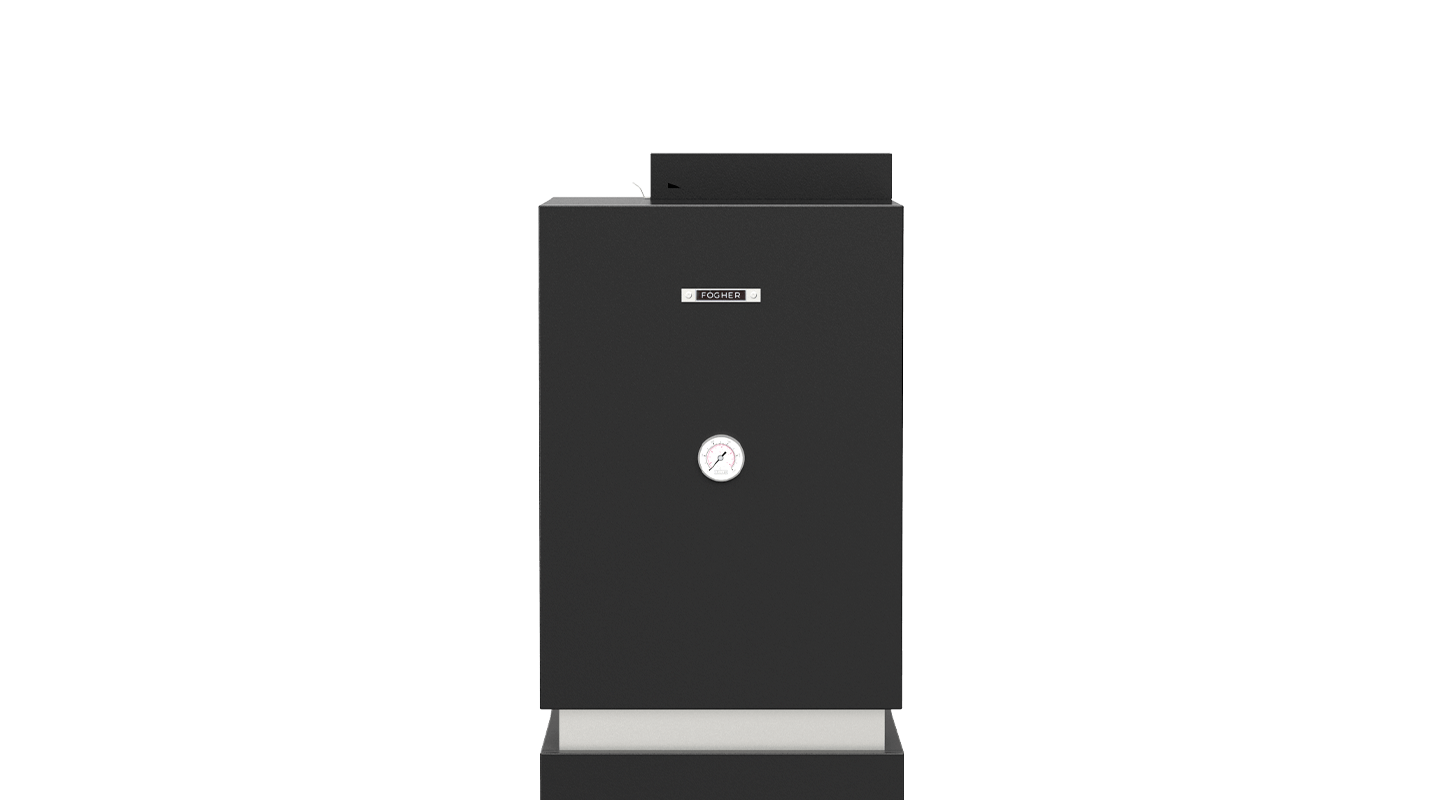 WS 450 - WATER VERSION SMOKER
WATER VERSION SMOKER DELICATE SMOKING
The Fògher "Water Version" vertical charcoal smoker has a direct smoke outlet system. During the smoking, the combustion fumes rise vertically from the combustion chamber to the cooking chamber where they slowly smoke and cook the food, and are then expelled through the chimney.
technical features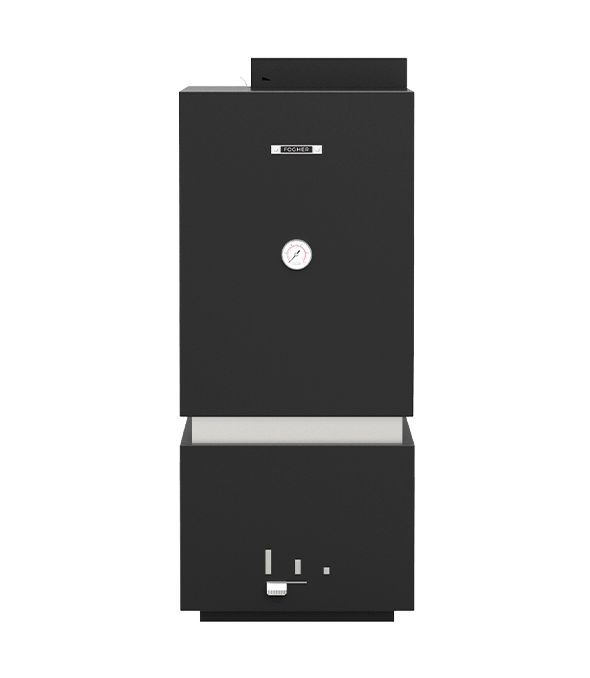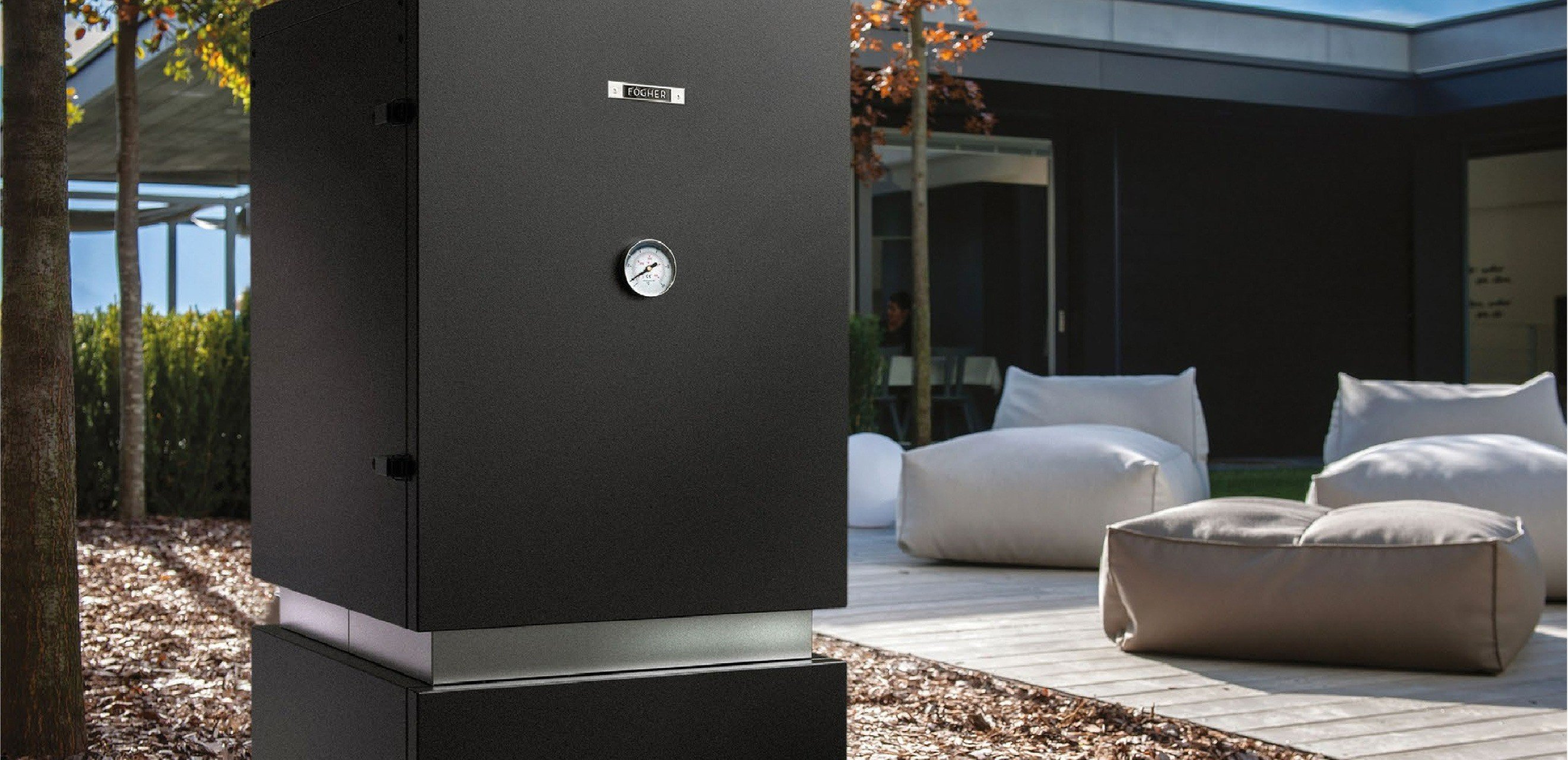 technical features
SPECIFICATIONS
Width: 503 mm
Weight: 56 kg
free standing configurations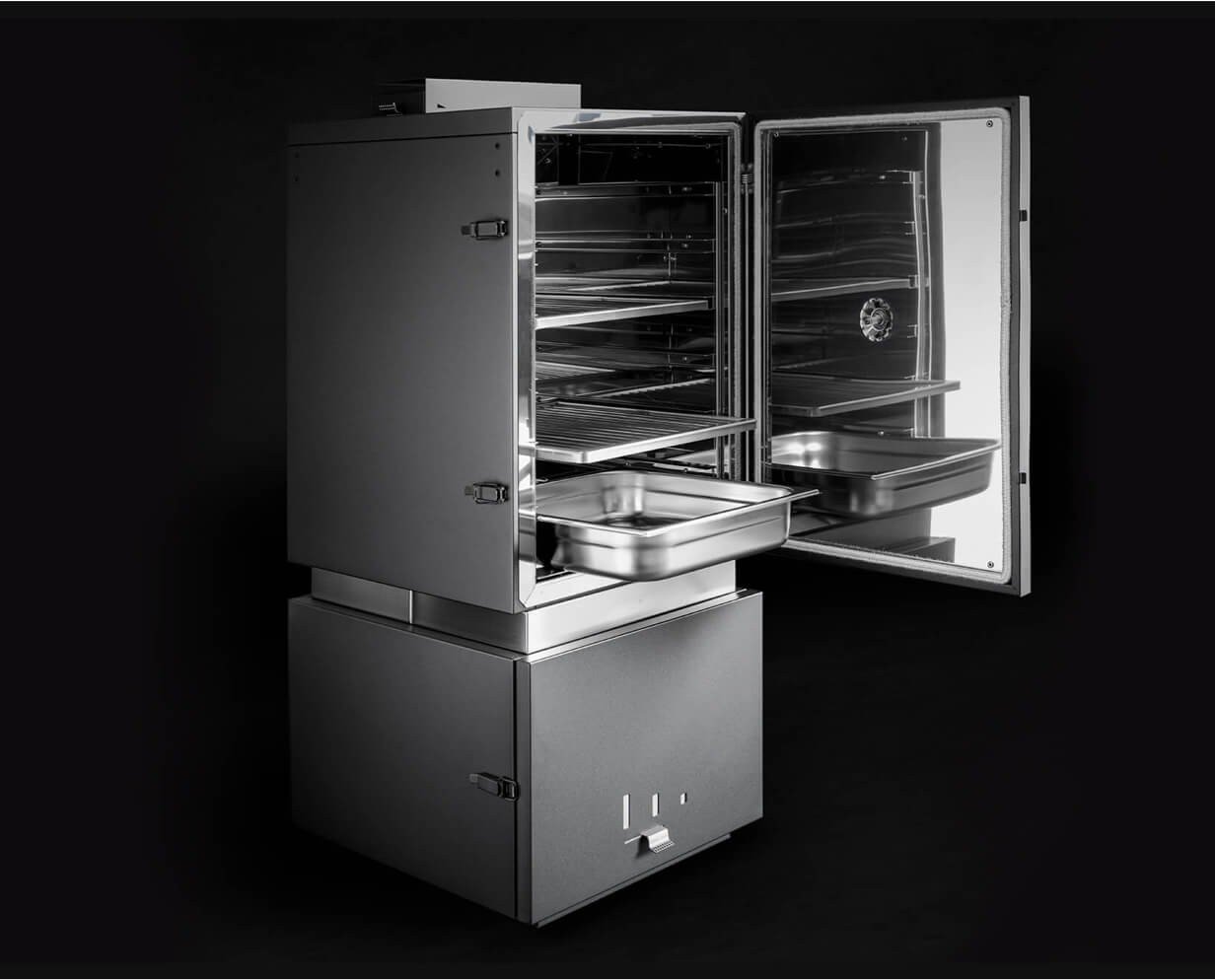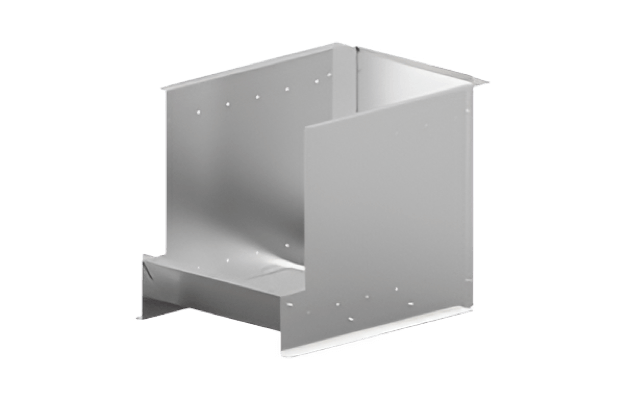 Reverse flow accessory
| 5,5 kg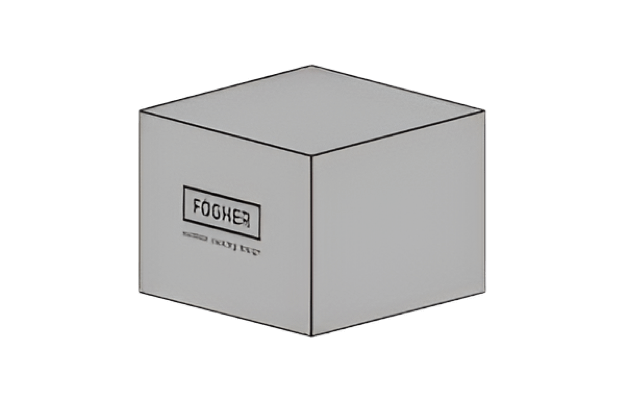 Textile cover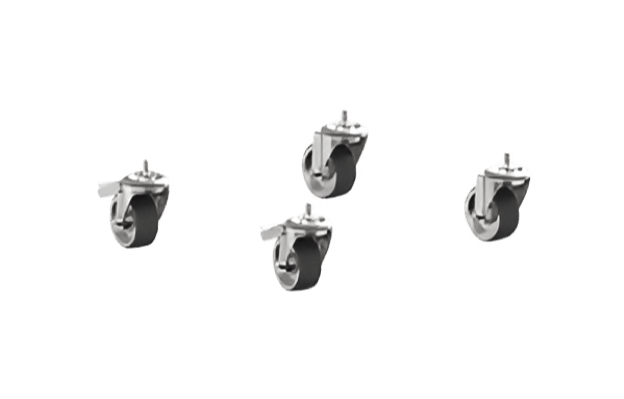 Smoker wheels kit
| 1 kg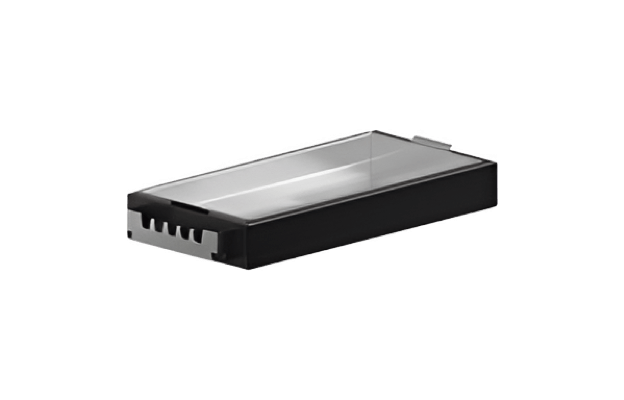 Smoker side shelf
483 mm | 3 kg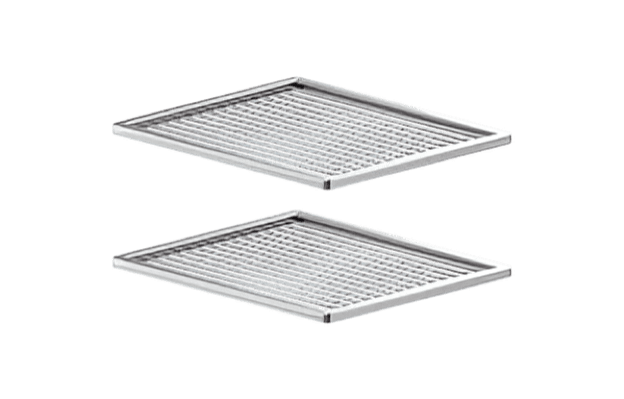 2 grids set for smoker
321 mm | 2,5 kg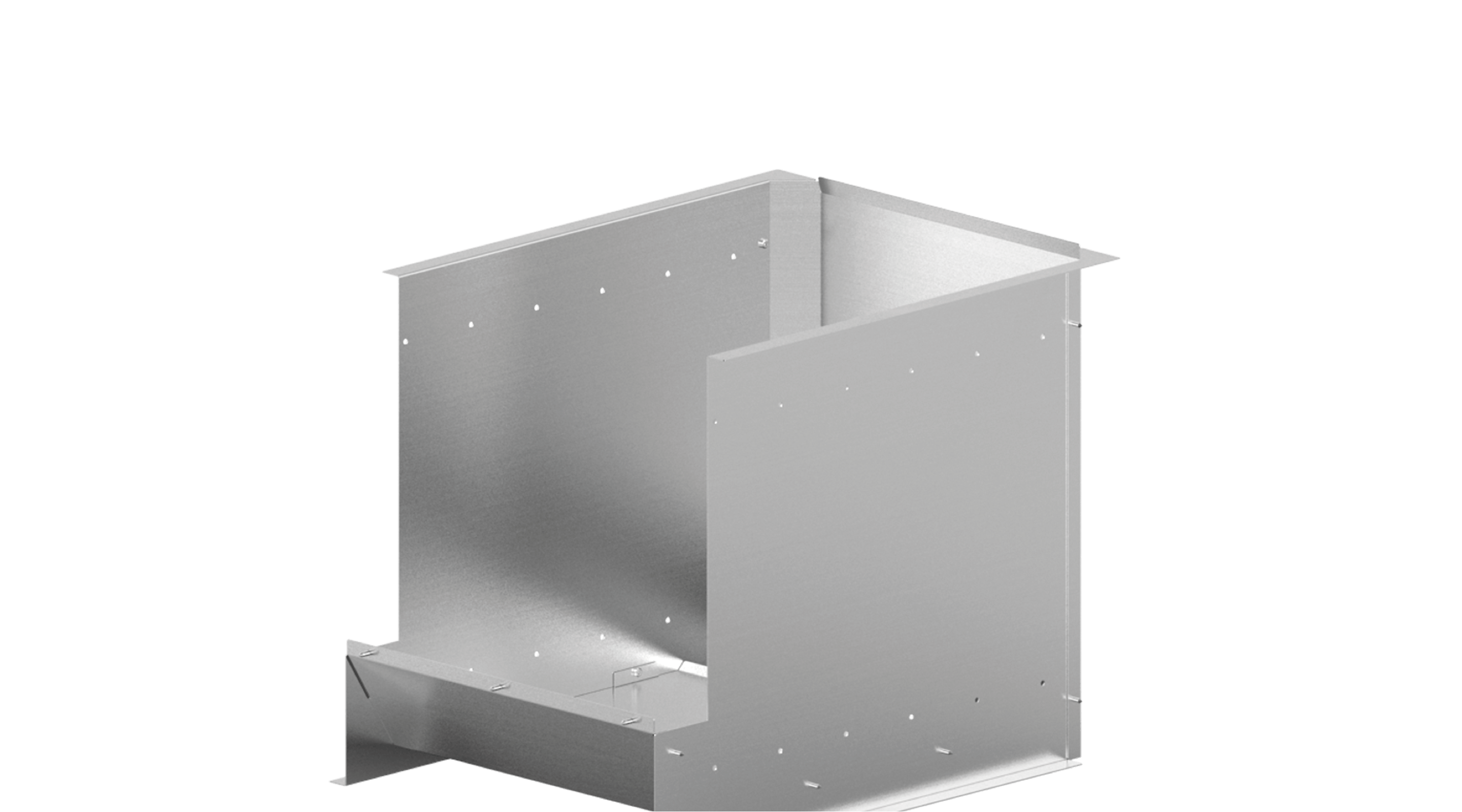 Reverse flow accessory
| 5,5 kg
Textile cover
Smoker wheels kit
| 1 kg
Smoker side shelf
483 mm | 3 kg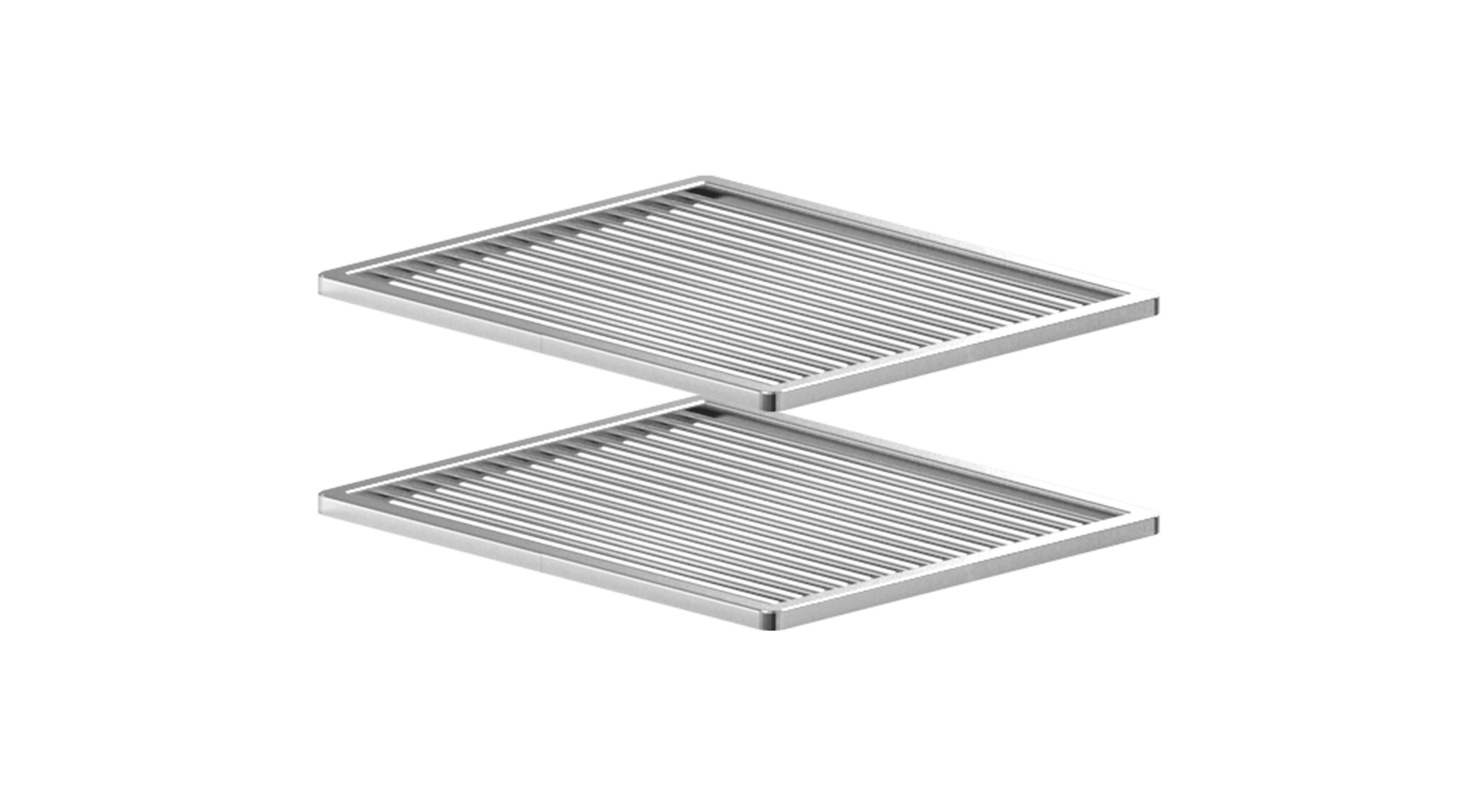 2 grids set for smoker
321 mm | 2,5 kg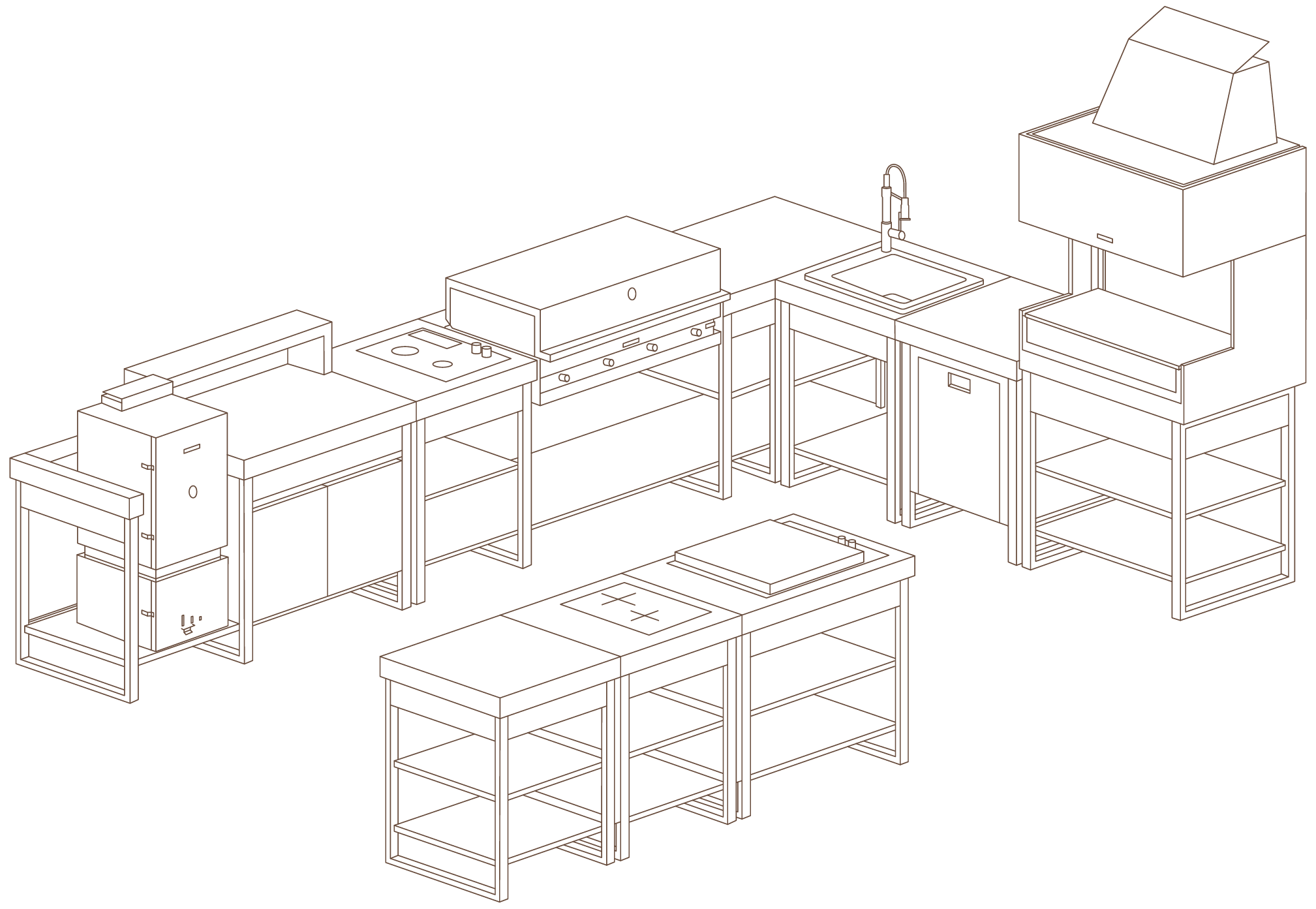 CONFIGURE YOUR KITCHEN
The kitchen that adapts to the space and the chef
In addition to high-quality materials, Fògher outdoor kitchens are customizable based on desired functions and cooking systems. Its minimal design seamlessly combines with extraordinary ease of use, providing an unparalleled culinary experience.
Configurator
technologies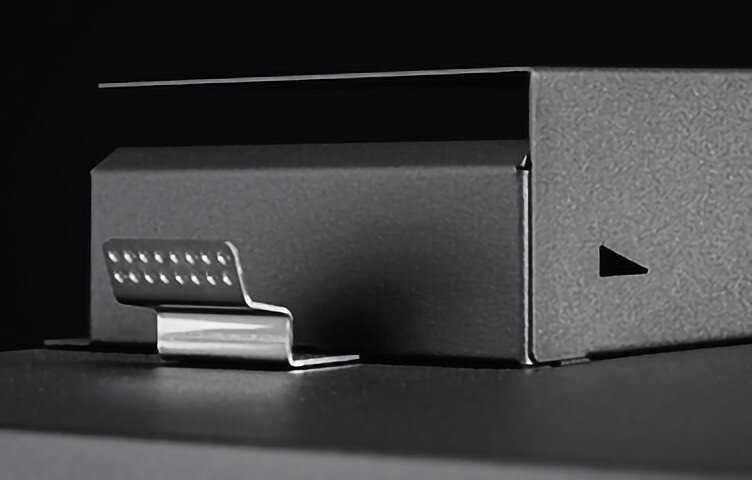 FIREPLACE WITH ADJUSTABLE AIR INLET
The chimney vents are equipped with an adjustable gate valve and allow precise control of the amount of air and smoke in the combustion and cooking chamber.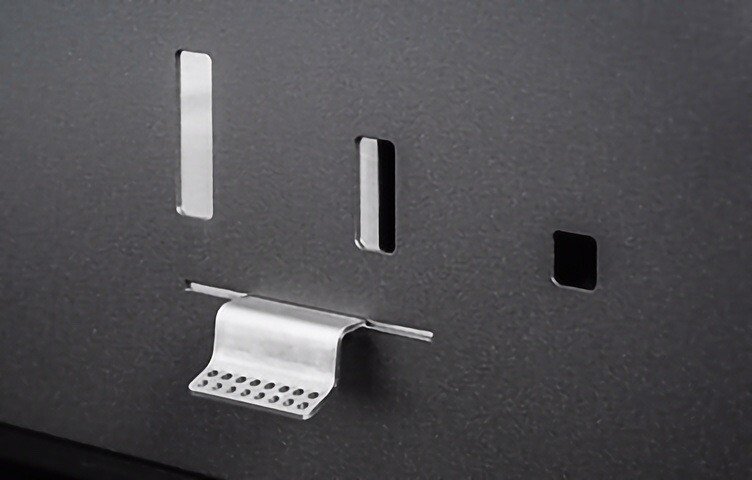 ADJUSTABLE AIR INLET
Presa d'aria inferiore per l'ingresso dell' aria nella camera di combustione per alimentare le braci e regolare il calore dello smoker. È dotata di una saracinesca regolabile per un controllo preciso del flusso d'aria.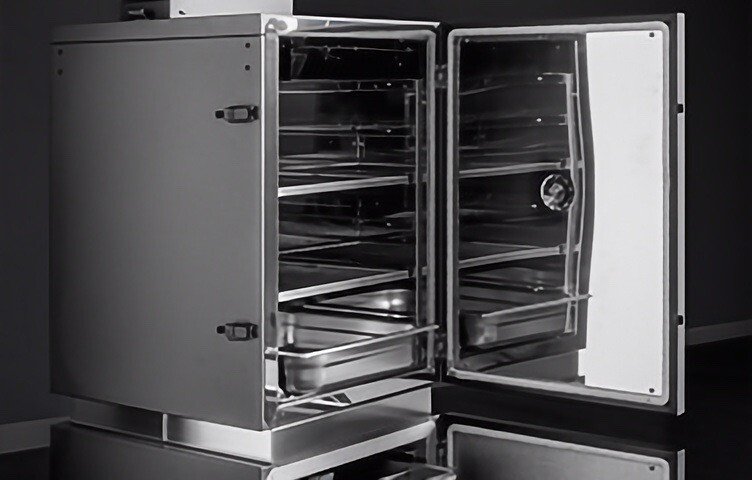 STAINLESS STEEL COOKING CHAMBER
The cooking chamber is made of stainless steel to guarantee exceptional construction quality, in addition to this there is no risk of contaminating food and it is quite simple to keep it clean and sanitized.
INSULATED SHELL
La scocca coibentata assicura un'efficace isolamento termico e una distribuzione uniforme del calore all'interno della camera di cottura, migliorando la qualità delle preparazioni e riducendo il consumo di carbone.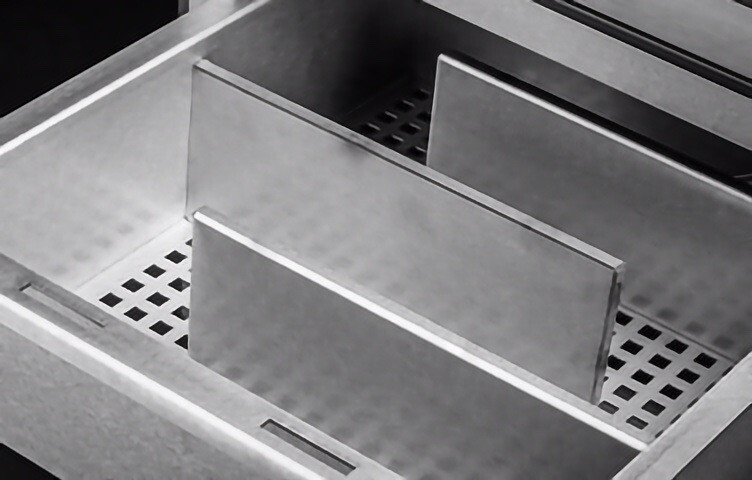 COMBUSTION CHAMBER WITH COIL
The combustion chamber generates heat and smoke for the cooking of food. Integrated coil improves energy efficiency without compromising performance.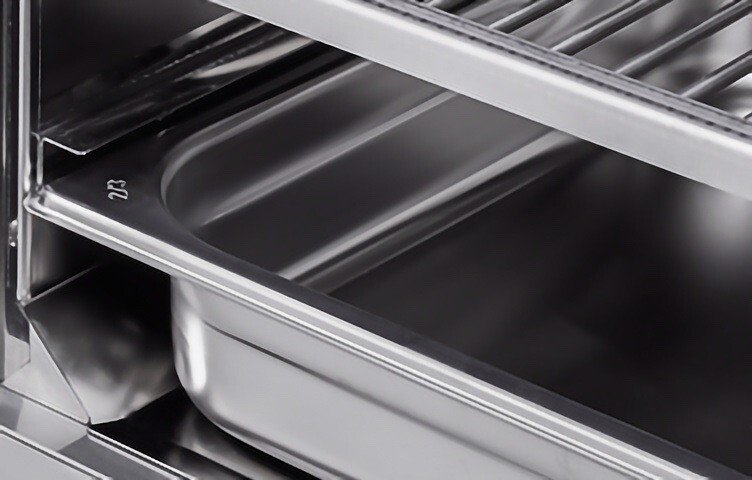 COMBUSTION CHAMBER WITH COIL
Attraverso il nostro sistema di raccolta dei liquidi di cottura non sarà più necessario preoccuparsi dello sporco. Nello smoker è presente un pratico contenitore asportabile per la raccolta dei liquidi di colatura.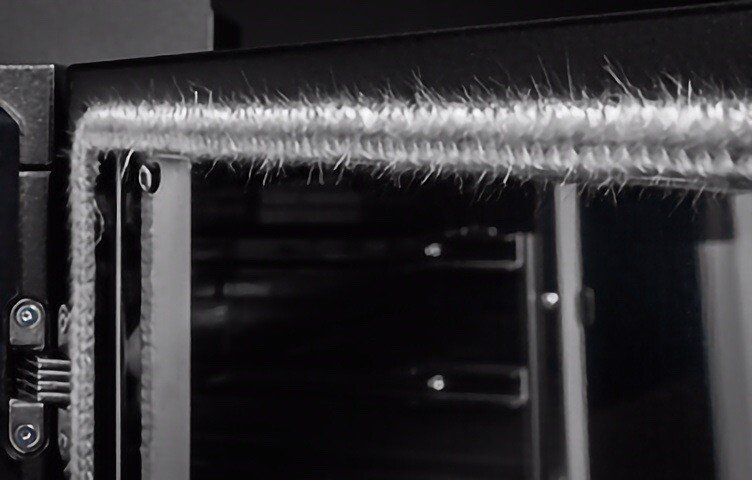 THERMAL SEALING GASKET
La guarnizione di tenuta termica dello smoker Fògher consente di trattenere il calore all'interno della camera di cottura per una maggiore stabilità delle temperature durante il processo di cottura.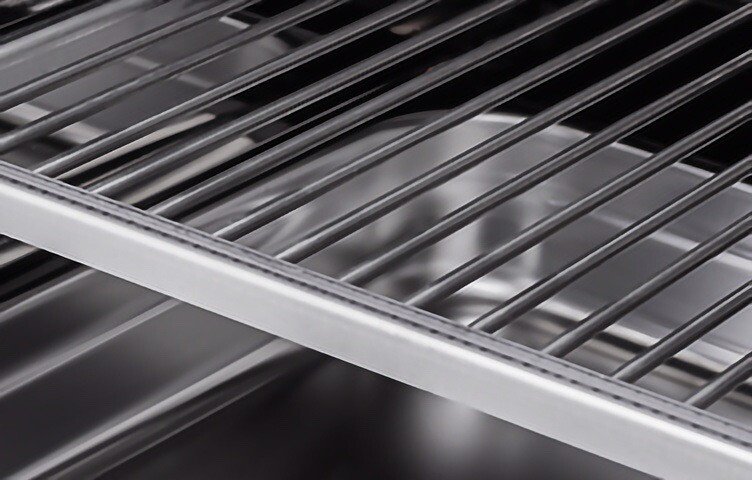 SHELVES FOR FOOD
Fino a sei ripiani per l'affumicatura nell'ampia camera di cottura. Gli spazi sono compatibili con accessori Gastro Norm 2/3 e il prodotto include due griglie in acciaio inossidabile alimentare AISI 304.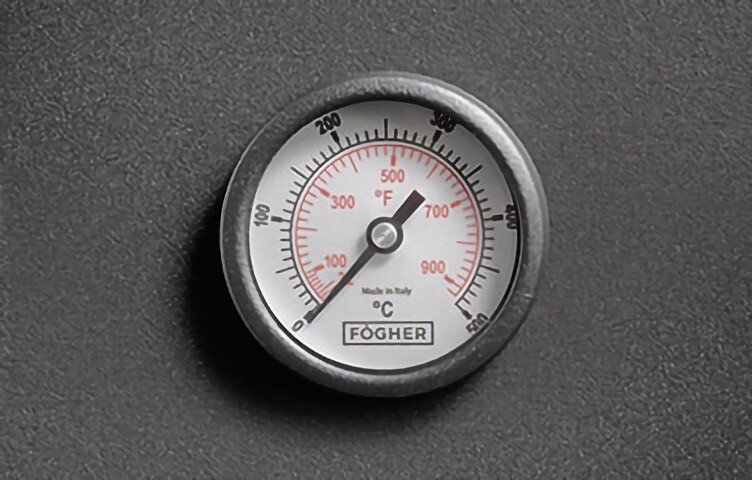 ANALOG THERMOMETER WITH INTEGRATED PROBE
Il termometro con sonda integrata all'interno della camera di cottura permette di monitorare con precisione la temperatura durante la cottura. In caso di necessità, lo smoker è predisposto per l'utilizzo di sonde esterne aggiuntive.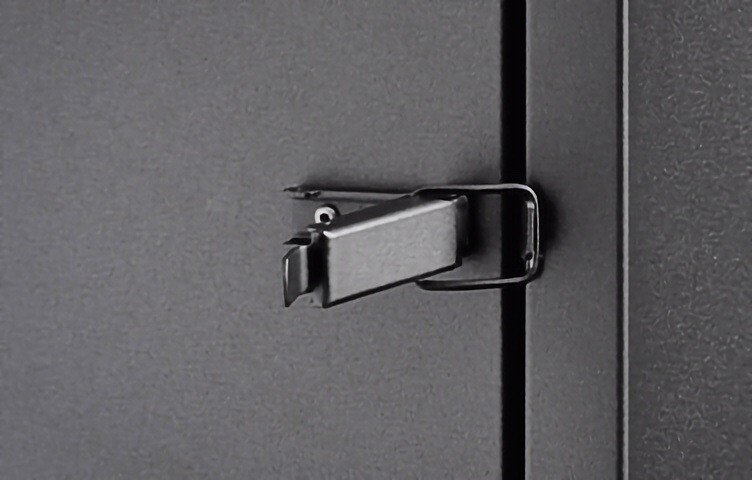 LEVER CLOSURE
The lever closure found in every Fògher smoker is secure, yet simple and convenient to use. It is a key component that ensures a reliable and smooth closing of the device.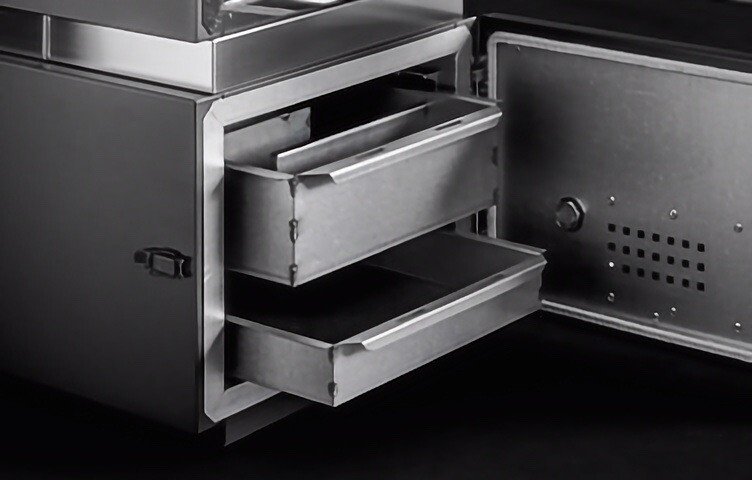 ASH COLLECTOR BOX
The ash collection tray is extremely practical and easy to clean. This solution allows the device to be kept clean without spreading dust or particles from combustion into the surrounding environment.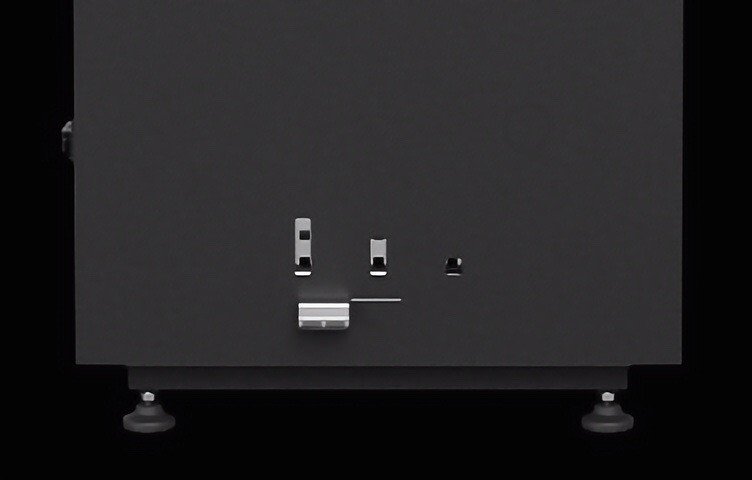 ADJUSTABLE SUPPORT FEET
Piedini d'appoggio regolabili per aiutare la stabilità dello smoker e consentire il posizionamento anche su terreni non perfettamente uniformi come erba o roccia.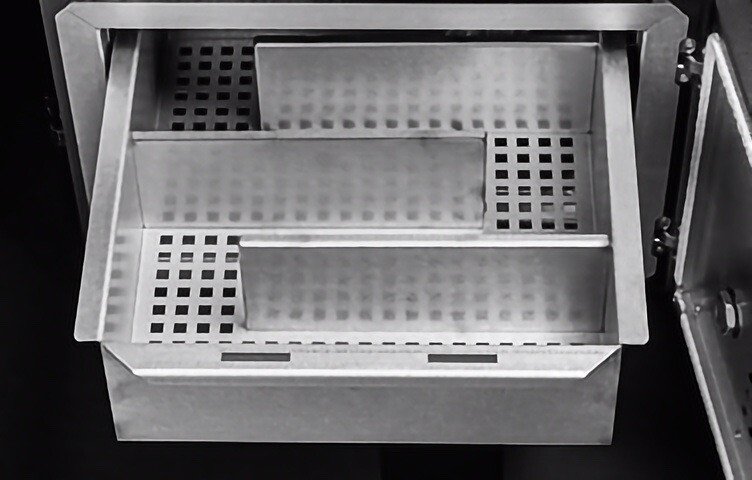 FURNACE FOR 2 KG OF COAL MAXIMUM
Lo smoker è dotato di una spaziosa fornace in grado di contenere fino a 2 kg di carbone, consentendo lunghe sessioni di cottura senza la necessità di frequente rifornimento.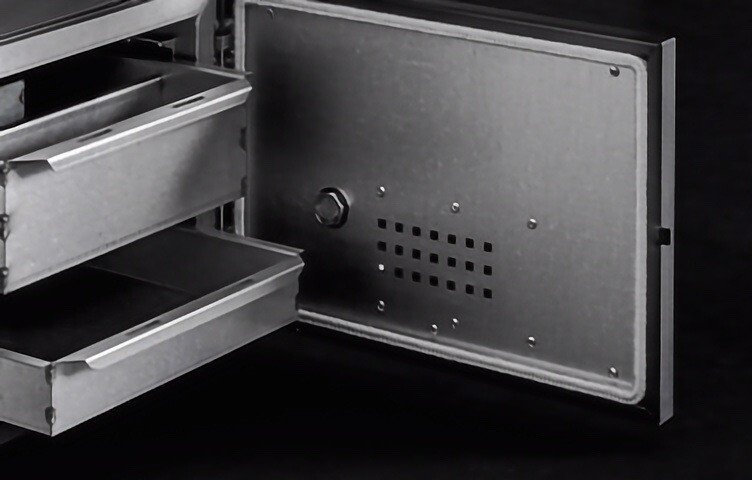 PREPARATION FOR CONTROL FAN
Lo smoker è predisposto per l'installazione di una ventola di controllo automatico del calore. Questo sistema regola il flusso d'aria che entra nella camera di combustione in modo da mantenere la temperatura stabile per la cottura.