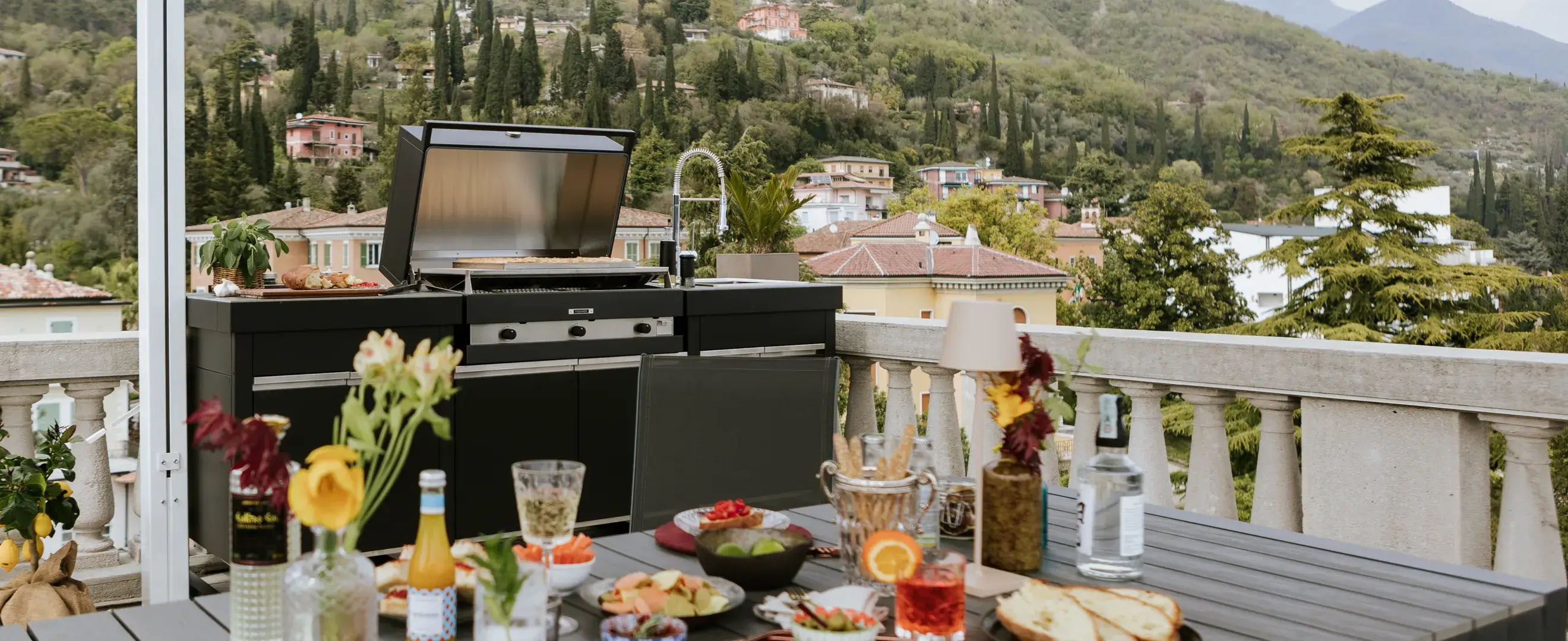 At Fògher, the essence of the "Made in Italy" goes far beyond a simple label; it's a deep belief, a philosophy that permeates every single step of our journey. In the Belluno community, the untamed energy of the mountains flows into our daily efforts. The Dolomites, with their solid and wild beauty, become a tangible symbol of the passion and commitment of our people. The vital energy that flows through the peaks finds an echo in the unmatched dedication of our workers, creating an unbreakable connection between the surrounding landscape and the beating heart of our local production.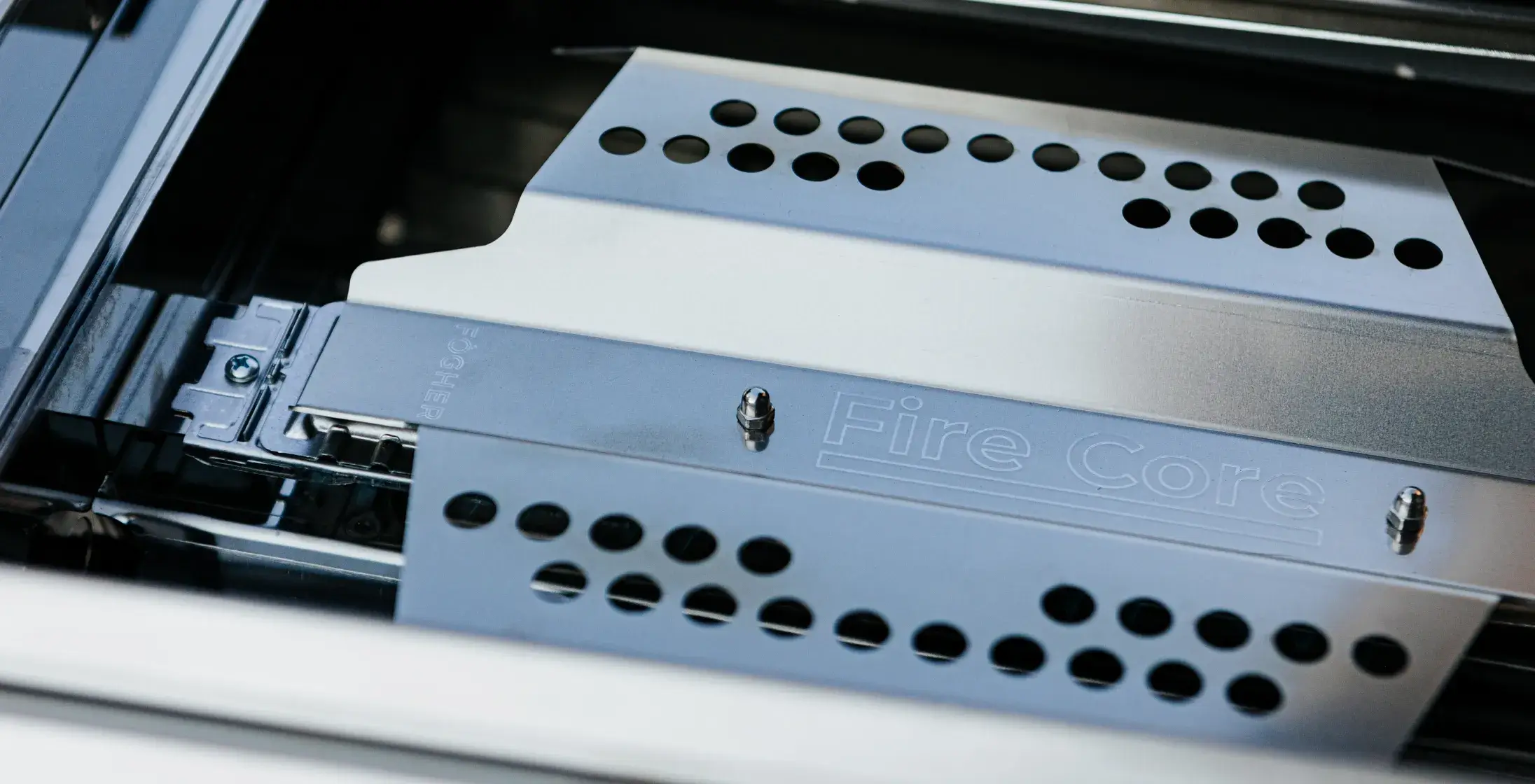 Fògher outdoor kitchens and their cooking systems embody what we call the "authentic Made in Belluno", a reality that goes beyond any geographical label. A large part of the components that make up our products come to life within the walls of our production facility, something we are rightfully proud of. Anything that comes from our suppliers, proud Italian artisans rooted in our community, represents an explosion of authenticity and quality.
And there's more. The strength of our steel not only evokes the land which it originates from, but it also embodies the tenacity of our workers, men who dedicate themselves with commitment and that, day after day, forge products of unparalleled quality and durability. Working on advanced, state-of-the-art machinery. The entire production chain, as well as the image of the majestic Dolomite mountains, represents a tireless enterprise that blends craftsmanship, excellence and dedication.
Speaking of "Made in Italy" means injecting the life and passion of our territories into every piece we bring to life.
It means embracing the responsibility of creating with authenticity, of contributing to our community and influencing those who choose our products with a positive mindset.
Our "Made in Italy" is everywhere, it is a promise, an unbreakable bond between the land and the people who inhabit it, an obligation we embrace every day through our dedication to craftsmanship, quality and the inexhaustible need for sustainability. We are proud keepers of this promise, aware that it represents a bright and exciting future.