The Poetry of the Lagoon
Treporti – Locanda Antica Dogana
#Experience

The Venice Lagoon, a place where water and life create a unique culture, embracing anyone who approaches it with unparalleled magic. This corner of the world is the keeper of culinary secrets passed down through generations, a symphony of flavors enriched by the delicious ingredients of land, sea and lagoon. It is here that magic takes shape in irresistible dishes, a landscape that captures the gaze and nourishes the soul. This lagoon is an invitation to take part in a thousand-year history, where authentic flavors are the guide in every culinary journey.
BETWEEN HISTORY AND FLAVORS
In the Locanda Antica Dogana, an authentic corner of paradise suspended between history and flavour, tradition embraces design. The Fògher outdoor kitchen, carefully designed for the needs of the chef, is transformed into a tool for free culinary creation. Each module, each accessory is designed to guarantee comfort and ease of use, allowing chefs to express themselves freely in an environment studied in detail. Here, cooking becomes an art form, where every gesture has its place and every dish is a masterpiece.
EXCELLENCE FOR EXCELLENT PERFORMANCE
Fògher excels with its versatile range of products and accessories, designed to offer unlimited freedom of movement and versatility. The elegantly designed and functional grill is suitable for every culinary creation from roasts to first courses, from vegetables to fine fresh fish from the area.
And it is in the cooking of fish on the Fògher barbecue that the pinnacle of the culinary experience is reached.
And it is in the cooking of fish on the Fògher barbecue that the pinnacle of the culinary experience is reached. The soapstone, with its gradually released heat, gives each bite a unique harmony of flavors. The fish juices remain sealed, guaranteeing unsurpassed softness and taste. The fish is delicately heated on this stone surface, enriching each dish with an authentic and unrepeatable character. Each element is a promise of unparalleled dining experience, a combination of style and functionality that exceeds all expectations. With Fògher, every dish becomes a celebration of taste, a triumph of passion for outdoor cooking.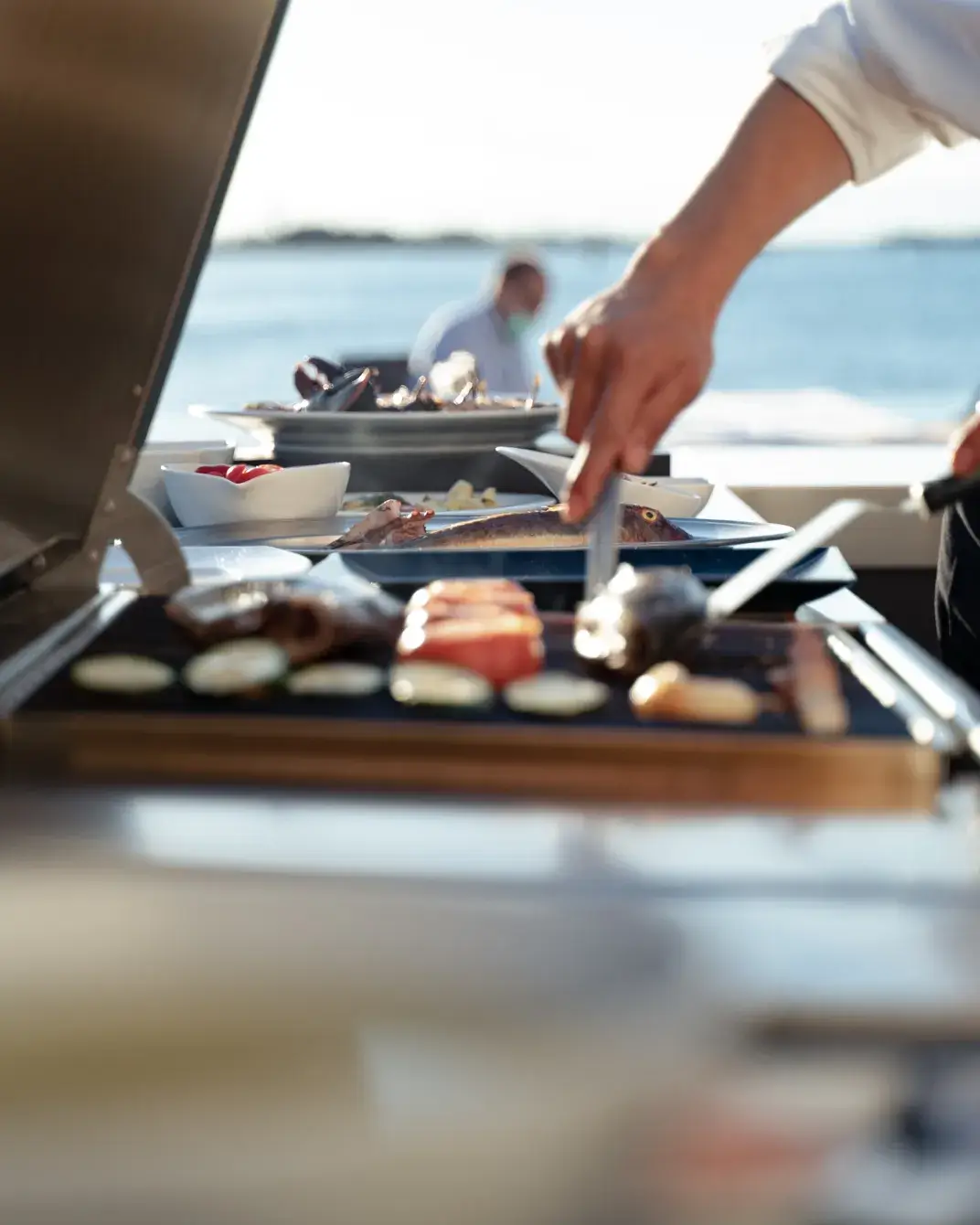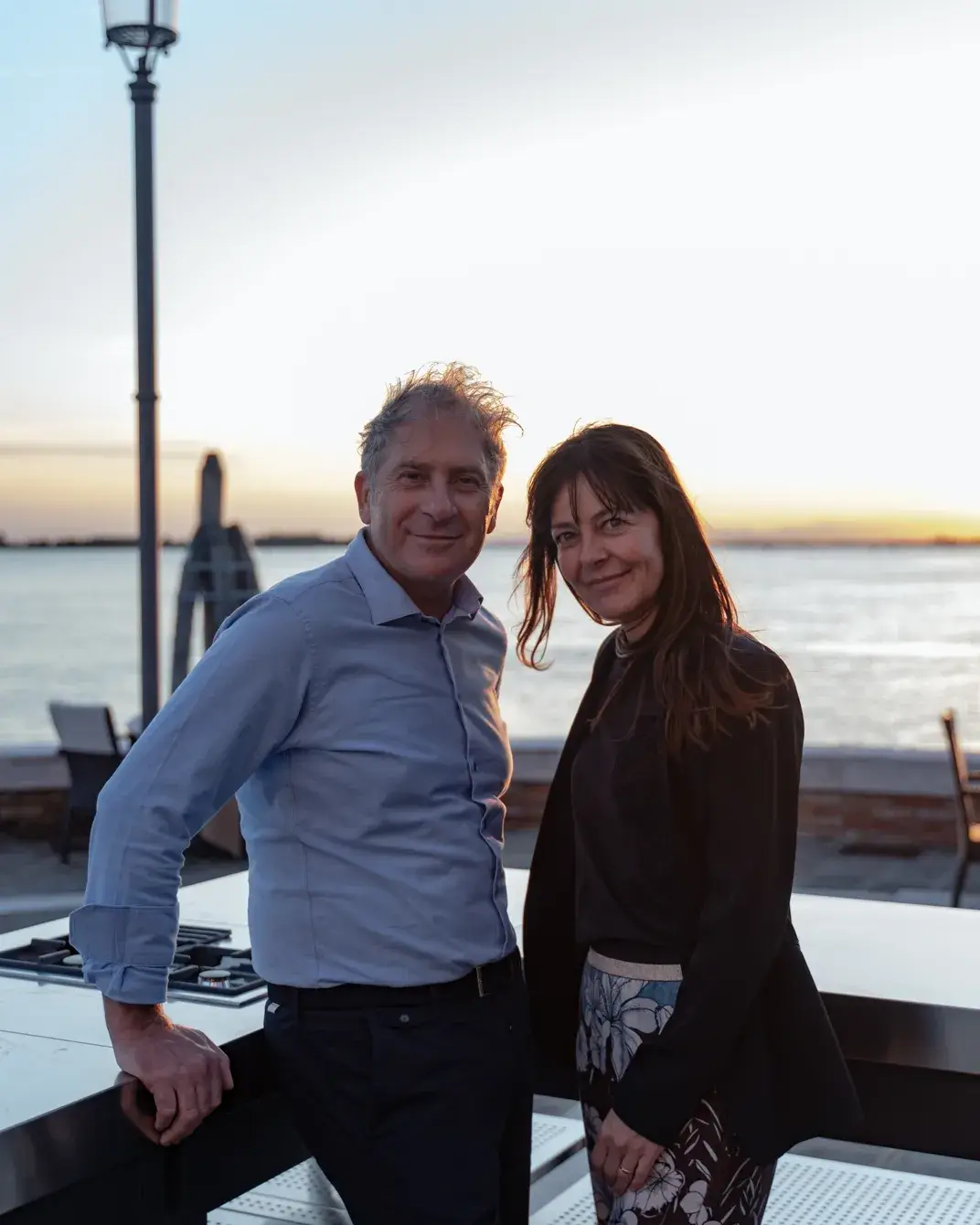 FREEDOM OF CULINARY EXPRESSION
The Locanda Antica Dogana chose Fògher for its innovative modular system, in order to freely create the outdoor kitchen of their dreams. The elements combine in a ballet of elegant geometries, creating a clean and captivating environment. Each product is a style statement, a perfect synthesis between form and function, thanks to the stainless steel finishes.
Culinary art finds a stage on which to express itself freely, while each dish becomes a work of art that conquers palates and hearts, in a culinary experience that is much more than a meal: it is an emotional journey through flavors, traditions, and design.